Courses for Companies
Developing an Internship Program
In this course, you will learn how to host a successful internship program at your organization. This course's content ranges from developing internship postings to helping interns develop their skills during their time with your organization.

Courses for Students
V-TOP recommends that students participate in these courses with the support of faculty or staff at your school, college, or university or with oversight by your internship supervisor or other mentor. While all the online student courses can be completed by a student working alone, small group activities and time for reflection and discussion with others will enrich the experience.
Developing Career Readiness Skills
Target Audience: College students preparing for or currently participating in an internship

Teachers, Faculty and Career Services Professionals: As you assist students' progression through the career readiness modules, you may find the Curriculum Map helpful.
Coming June 2023: Student Internship Toolkit
This series of online modules will cover topics such as tools and strategies for seeking an internship, resume development, interviews, preparing for your first few days in the internship, maximizing your experience and ending the internship professionally.
Account Creation and Enrollment
All courses are free.
Please follow this link to access the course catalog, create an account, and enroll in courses: https://virginiacoursecatalog.atomiclms.com/
All courses are free.Choose the course you want to complete.
On the next screen, in the box labeled Free Enrollment, enter your school or corporate email address and click Enroll Now.
Answer the account questions and finish creating your account.
You'll receive an email and you must complete the account creation process by clicking the link in the email and logging into the course management system.
Once you're enrolled in the course and have opened the landing page, you must complete the brief Course Foundations module before the buttons for each of the other modules become live. Use the green Start Here button.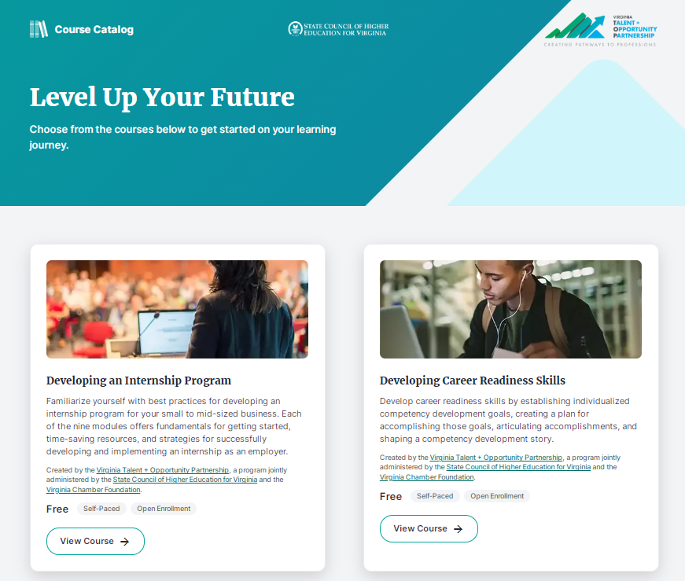 Logging In
To log back in after starting a course, use this link: https://virginia.atomiclms.com/login/canvas
The page will look like this: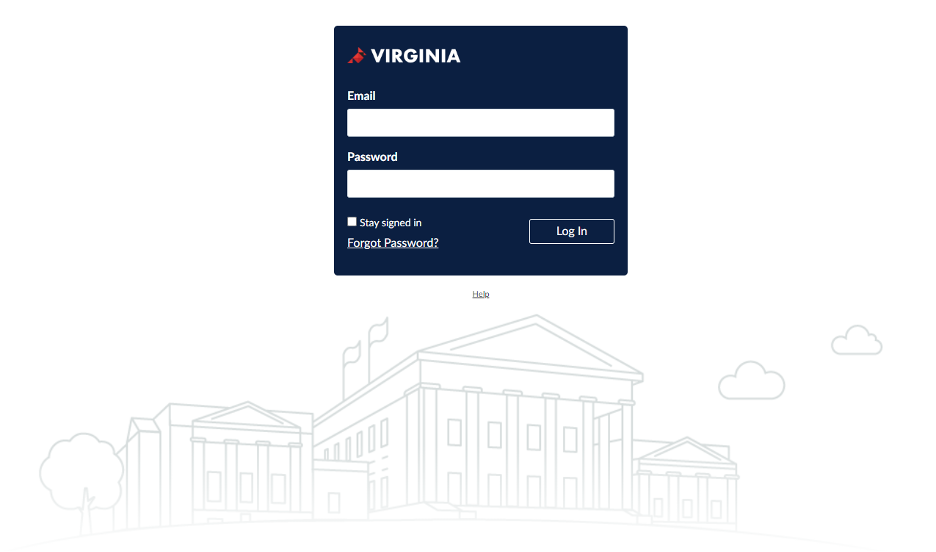 Additional Information
The courses are delivered through an online learning platform called Canvas. LMS is the acronym for Learning Management System. Atomic Jolt is the company that assisted SCHEV to develop the course modules.