The Virginia Talent and Opportunity Partnership (V-TOP) works collaboratively with institutions, students, and employers to increase connectivity through the development of readiness resources and innovative engagement solutions to foster internship opportunities for Virginia students.
Why should employers get involved?
A top concern of Virginia employers is access to an adaptive, well-trained workforce. Additionally, the benefits of internships and other work-based learning experiences on workplace readiness and career development cannot be overstated. It is important for employers to offer these opportunities to build their talent pipelines and provide an educational pathway to a career.
V-TOP connects students and employers to help position the Commonwealth as a national leader in workforce development and talent attraction.
How can employers get involved?
As a Virginia employer there are a variety of things you can do to participate in V-TOP, such as utilizing our Employer Toolkit to create internships and other work-based learning opportunities.
To get started or learn about available resources to develop or expand your internship program, contact your regional V-TOP representative.
Developing an Internship Program
V-TOP has created a series of online, self-paced modules for employers that review best practices for developing an internship program. Each of the modules offers fundamentals for getting started, time-saving resources, and strategies for successfully developing and implementing an internship program. The modules are a free resource for employers but required for any employer wishing to utilize the staffing agency services or receive matching funds. Details are available on the Course Catalog page.
The Employer Readiness Toolkit
V-TOP's Virginia Employer Readiness Toolkit serves as a guide for employers across the Commonwealth to either improve their current work-based learning program or launch a new program. Please click here to download the toolkit.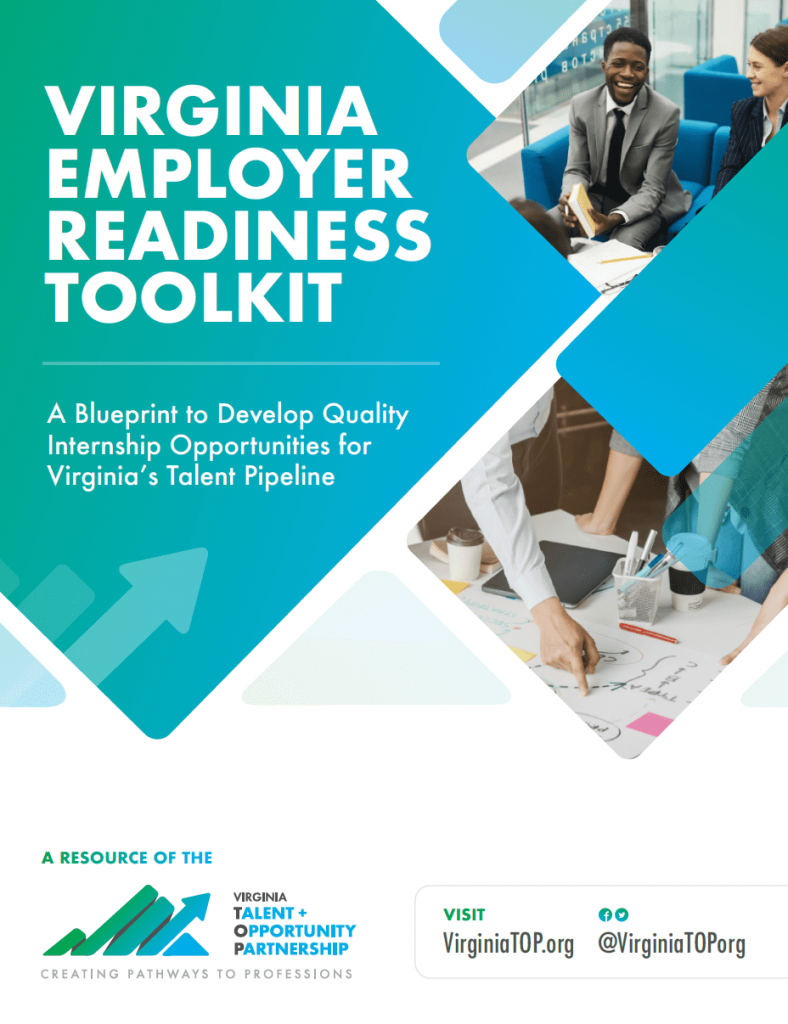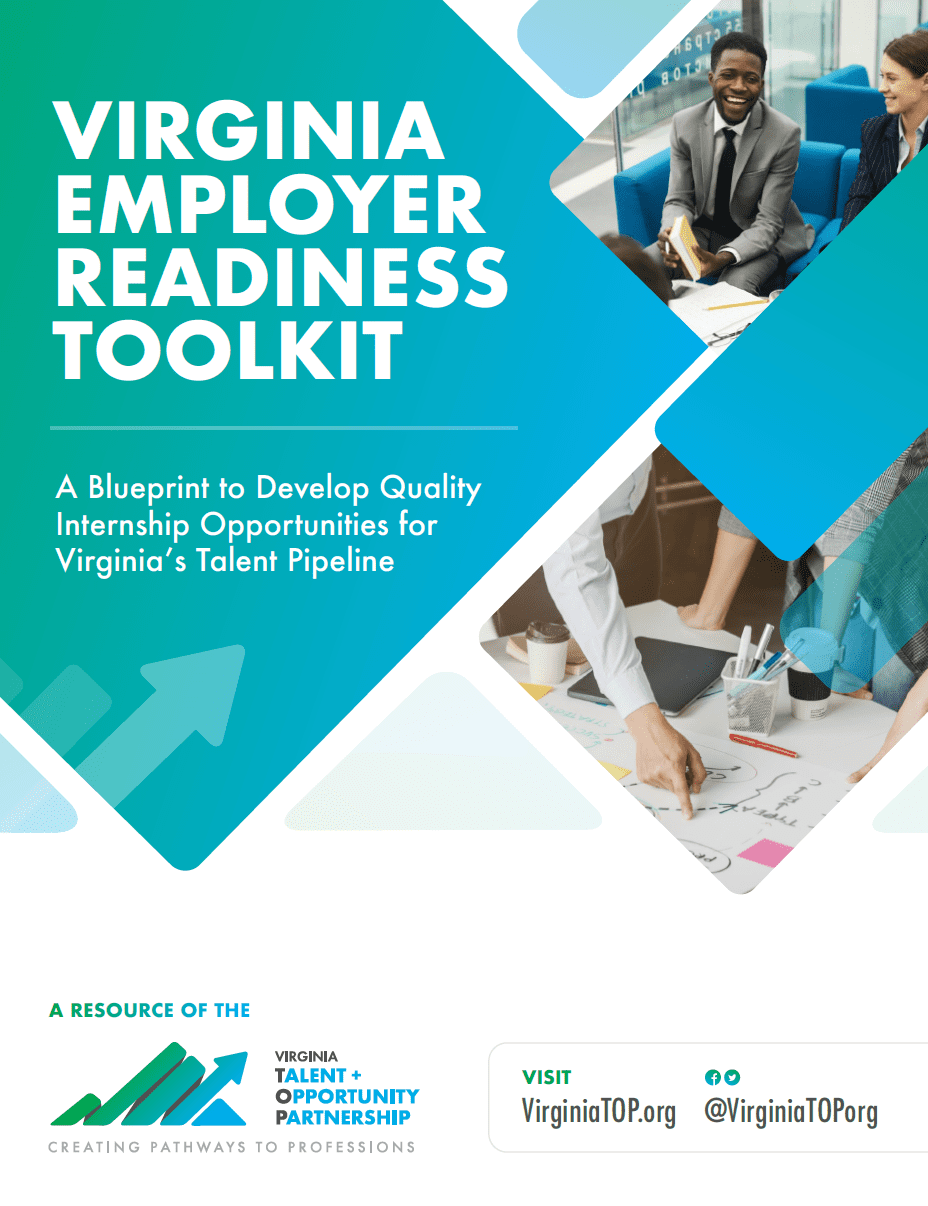 What are Virginia Businesses Doing for Work-Based Learning?
---
Additional Links