How can employers get involved?
The top concern of Virginia businesses surveyed is access to necessary talent. Virginia TOP seeks to solve this problem by:
Providing access to high achieving, interested, and invested students
Kick-starting the recruitment process for future talent needs
Enhancing relationships with local higher ed for access to talent
Highlighting skills in demand to a particular business or industry as part of school curriculum
Emboldening students to live and work in Virginia after graduation
As a Virginia employer, there are a variety of things you can do to get participate in Virginia TOP, such as:
Utilizing our Employer Toolkit to create work-based learning opportunities
Better connecting and partnering with chambers, associations, higher ed institutions, and students across the Commonwealth
What are Virginia Businesses Doing for Work-Based Learning?
Virginia Employer Readiness Toolkit
Virginia TOP's Virginia Employer Readiness Toolkit serves as a guide for employers across the Commonwealth to either improve their current work-based learning program or launch a new program. Please click here to download the toolkit.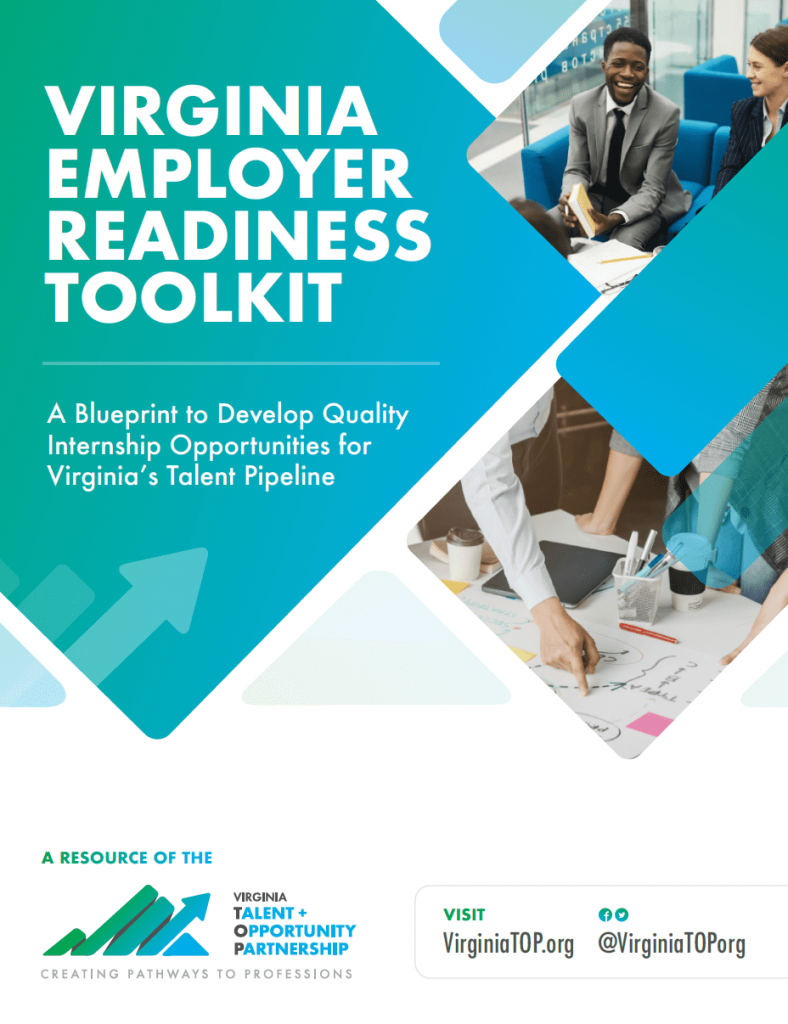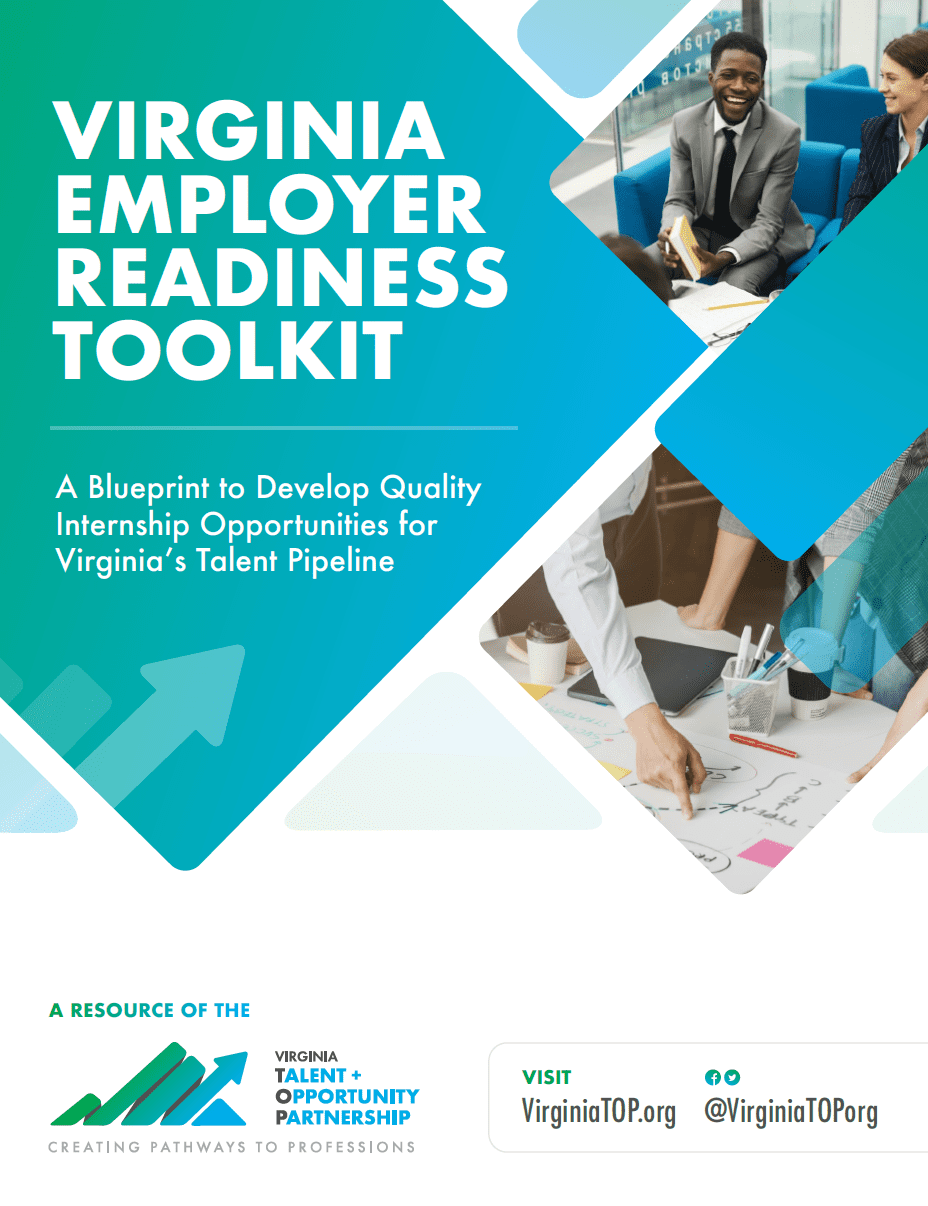 Who is currently participating?
Quick Links
---
Have additional questions?
Virginia TOP has developed a list of frequently asked questions about a variety of topics. Visit our FAQ page to learn more.
Resources
Developing an Internship Program
A series of online, self-paced modules for employers that review the best practices for developing an internship program for a small to mid-sized business. Each of the modules offers fundamentals for getting started, time-saving resources, and strategies for successfully developing and implementing an internship program. Details are available on the Course Catalog page.

Find out how you can celebrate Virginia Intern Day!